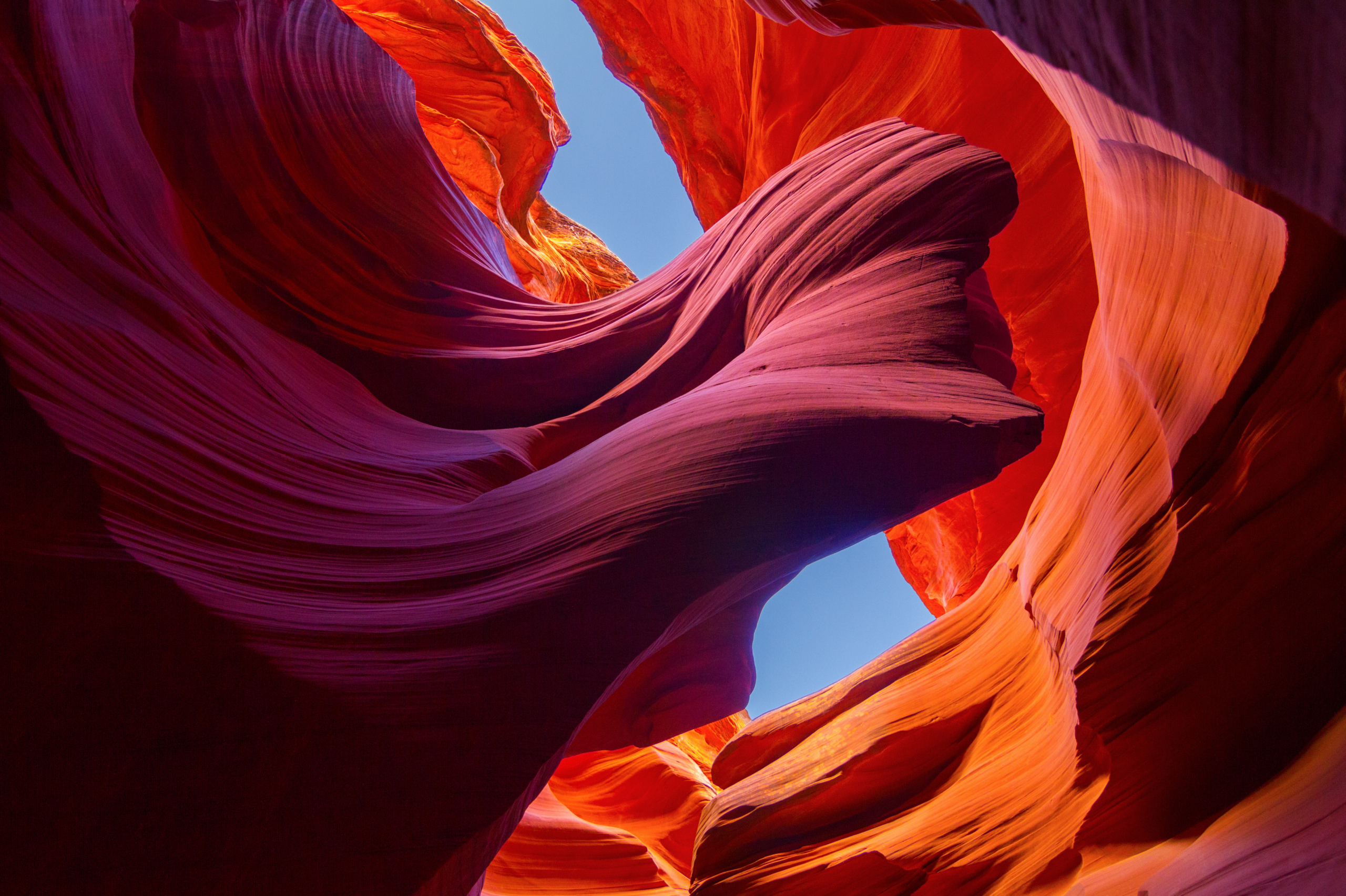 Smooth Water Rafting on the Colorado River
Tuesday April 7

-

Thursday April 9

|

$75 – $749
Smooth Water Rafting on the Colorado River
& Antelope Canyon
April 7th-9th, 2020
$749 (Double Room Occupancy) $136 (Single Supplement)
Day One:  We'll leave the Valley with a stop for coffee & goodies on our way to enjoy lunch on self in historic downtown Flagstaff, home to so many great little restaurants that there is sure to be something wonderful for everyone.  After lunch we'll take some time to explore the charming streets of Flagstaff, lined with galleries, interesting shops and book stores,  before jumping back on the bus headed for Page, Arizona—where the mighty Colorado River meets Lake Powell.  We'll check into the Holiday Inn Express—our headquarters for the next two nights—and after a refresh, we'll gather for our own Happy Hour, included.  Later we'll head out to enjoy dinner, on self, at The Dam Bar.  A great favorite with the locals,  The Dam Bar's expansive menu offers great steaks, seafood, pastas, and burgers, along with daily specials.   A 30 foot etched glass wall and a scaled down version of Glen Canyon Dam make this dining experience memorable.  Later we'll enjoy a free evening.
Day Two:  Breakfast is included at the hotel.  Later we'll head out to the Colorado River Discovery Welcome Center to begin our journey, all 15 miles of the Glen Canyon Float Trip.  This is one of the most dramatic stretches of river found in the American West, in an easy half-day format.  We'll begin with a two-mile tunnel drive (and dinosaur tracks!) before we actually board our river craft—a motorized pontoon raft.  Once on the river we'll continue to Petroglyph Beach, loaded with fascinating artifacts.  We'll gaze up at heart-stopping views of the soaring cliffs of Horseshoe Bend, while hearing the stories of the ancestral Puebloan people who once lived there.  Afterward, we'll enjoy an incredibly scenic motor-coach ride back from Lees Ferry to Page—passing the Vermillion Cliffs, beautiful springtime orchards, and historic landmarks along the way.  Lunch is included on this remarkable tour, along with plenty of bottled water.  Late afternoon we'll return to our hotel, and after a refresh, we'll head out to Gone West Restaurant, featuring a large stage and live country music over dinner.  We'll enjoy a garden salad, served with fresh-baked bread, a delicious entrée, chef's choice dessert, iced tea, soda and coffee.  Our entrée choices include: Arizona Pot Roast, Fresh Salmon, Marinated New York Strip Loin Steak, just to name a few.  Dinner is included, but alcoholic beverages will be served on a cash only basis.  Later we'll enjoy a free evening.
Day Three:  Breakfast is included at the hotel, then it's bags out and we're off to explore the otherworldly beauty of Antelope Canyon.  Located on Navajo land, Antelope Canyon is a slot canyon, shaped by rainwater erosion of Navajo sandstone, accessible only through a guided tour.  Do not forget your camera!  This beautiful natural attraction features a rainbow of colors and our guides are well-versed on how to best photograph the beams and dance of light on sand and stone that Antelope Canyon is known for around the world.  Antelope Canyon is a spiritual wonderland, a majestic blend of color, light and shape.  Early afternoon finds us headed for home, with a stop for lunch on self at Cameron Trading Post, where the huge and affordable menu offers something for everyone.  After lunch we'll hightail it for home, enjoying plenty of great stops and sightseeing along the way.  This is a true bucket-list tour that you will not want to miss!
For your convenience, Kindred Tours offers a travel protection plan, 360° Group Choice provided by Travelex Insurance Services. For more information and rates, please review the product flyer here.

To view/download the Policy, which provides the full coverage terms and details, including limitations and exclusions, go to: http://policy.travelexinsurance.com/ACGB-1217. Travel Insurance is offered on behalf of and under the direction of Travelex Insurance Services. Travel Insurance is underwritten by Berkshire Hathaway Specialty Insurance Company; NAIC #22276. 7D4
To view state specific fraud warnings, visit: https://www.travelexinsurance.com/company/fraud-warning. The purchase of this product is not required in order to purchase any other travel product or service. Your travel retailer might not be licensed to sell travel insurance and will only be able to provide general information about the product. An unlicensed travel retailer may not answer questions about the terms and conditions of the insurance offered and may not evaluate the adequacy of your existing insurance coverage. The products being offered provide insurance coverage that only applies during your covered trip. You may have insurance coverage from other sources that provide similar benefits but may be subject to different restrictions depending upon the coverage. You may wish to compare the terms of the travel policy offered through Travelex with any existing life, health, home and automobile insurance policies you may have. If you have questions about your coverage under your existing insurance policies, contact your insurer or insurance agent or broker. Consumers in California may also contact: California Department of Insurance Hotline 800.927.4357 or 213.897.8921. Travelex Insurance Services, Inc. CA Agency License #0D10209. Consumers in Maryland may contact: Maryland Insurance Administration 800.492.6116 or 410.468.2340.